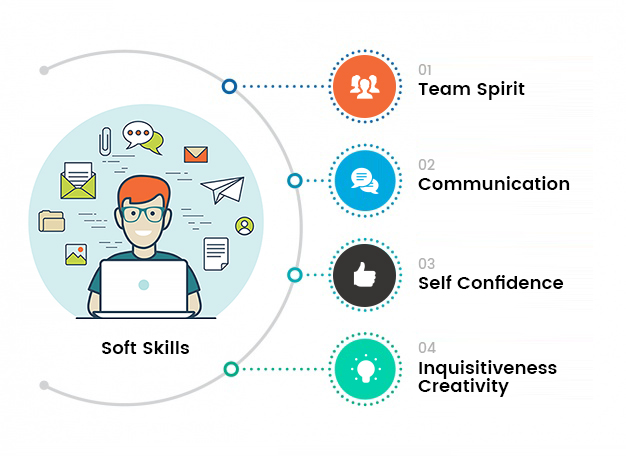 Soft Skill Training at Golden Future, Lucknow – A Platform for Individuals to enhance their Personalities.
Soft skill is a combination of :
Interpersonal People Skills,
Social Skills
Communication Skills
Character Traits
Attitudes,
Career Attributes
Emotional Intelligence Quotient (EQ)
They enable people to effectively navigate their environment, work well with others, perform well, and achieve their goals with complementing hard skills.
Holistic Development of Personality
Golden Future, Lucknow stands by the Philosophy- "People can function and make things happen if they are holistically developed".
People need to engage themselves in productive activities for which again a combination of both physical development and intellectual development. Intellectual development comes through the process of education and socialization. Social development involves developing the ability to live as the member of the society or a group they contribute to it at the same time deriving benefits from it. The need for coexistence of all human beings makes this development imperative.
Moral and spiritual development is required to bring order, discipline and peace in one's life and ensure that one person's comfort does not become his neighbor's discomfort.
Thus all forms of development of people could be included in Soft Skills Training.
Process of Soft Skill Training
Soft Skill Courses at Golden Future, Lucknow provides unique modules and sessions to build up and boost every individual.
People make things happen. If people have to make things happen, they need a set of "abilities" and "circumstances". Soft Skills Training (SST) is the process of enabling people to develop these abilities and skill sets. Thus, It deals both with the process of competency development in people and creation of conditions to help people apply these competencies for their own benefit and for that of others. The competencies may include knowledge, skills, attitudes and values. The capabilities may be developed in individuals, groups and communities or collectives.
Topics Covered In Our Session
Personal Development and Professional Development skills in corporate terminology is called as Soft Skills. The fact is that soft skills are the most important skills for your career. They are the skills that are difficult to systemize and automate. They are the skills that define leadership and creativity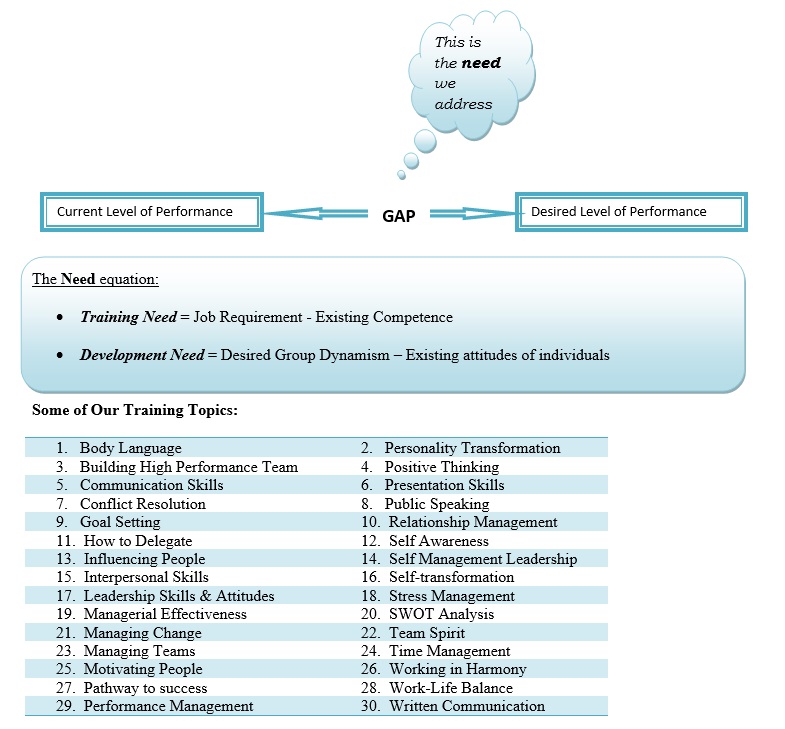 Note : Our sessions are designed as per need of the client.