What is Career Counselling
A Counselling session conducted by Career Counsellor, this is a process that will help you to know and understand yourself (interest, aptitude and potential) and the world of work (career options) so that you can devise a road map to achieve your career, educational, and life goals.
A career counsellor helps you to learn about available resources like courses, subject specializations, university that can work along with your strengths and aptitude to choose a career path that brings satisfaction and success to you.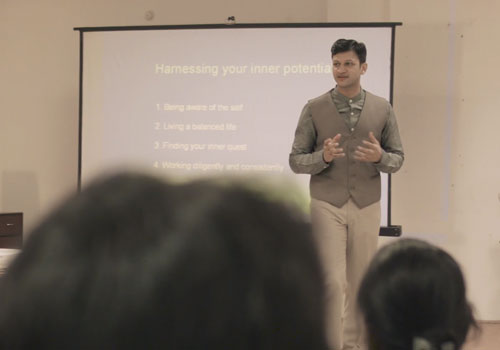 The goal of Career counsellor is not only to help you make the decisions you need to make now, but to give you the knowledge and skills you need to make future career and life decisions. Career development is more than just deciding on a subject and what job you want to get when you graduate. It really is a lifelong process, meaning that throughout your life you will change, situations will change, and you will continually have to make career and life decisions.
How a Career Counselor Helps?
Will discuss your vision and will help you figure out who you are and what you want out of your education, your career, and your life.
He will talk about your thoughts, ideas, feelings, and concerns about your career and educational choices, which will help you sort out, organize, and make sense of your thoughts and feelings.
Career Counselor will help you identify the factors influencing your career development, and help you assess your interests, abilities, and values.
Career Counselor will help you locate resources and sources of career information.
Career Counselor will help you to determine next steps and develop a plan to achieve your goals.
Areas of Career Counselling
Government Exams
Career Preparation
Career Awareness
Subjects and Courses
Colleges and University
Career Beliefs
Test and Assessment
Report Preparation
Academic Pathway
Personality Analysis
Study Abroad
Interest and Aptitude
Scholarships
Career Guidance
Subject Stream
Who needs Career Counselling?
If you feel like you don't know in what direction to move forward with your career, no matter. If you just cleared your class IX, a graduate, a post graduate or even a middle aged person who is not happy with his/her Career should for sure visit a career counselor. Since career development is a lifelong process. The earlier you get started making intentional decisions about your future, however, the better prepared you will be! At Golden Future, we recommend that all children class IX and above should visit a Career Counselor.
Do you know!
"Colonel Harland David Sanders found fast food chicken restaurant chain Kentucky Fried Chicken (KFC) when he was 62. The Brand Value of KFC now is around $8.5 billion"
Pursuing the right career has a lasting impression on a person's life.
As Steve Jobs said, "Your work is going to fill a large part of your life, and the only way to be truly satisfied is to do what you believe is great work. And the only way to do great work is to love what you do. If you haven't found it yet, keep looking." A career counsellor makes sure that you spent your life doing what you love to do the most.
Below are some concerns that bring students to Career Counseling:
Exploring Career and Subject Options
"I have no idea what I want to do with my life."
"I don't know what subject to specialize in."
"I don't know what career options, to choose within."
"I know what I want to specialize in, but I have no idea what I want to do once I graduate."
"I know what I want to do, but I'm not sure if it would be the best choice for me."
"I want to know what kinds of jobs I can get. with my specilization."
"I don't feel like I know enough about all the different career options out there to know what I exactly want to do."
Resolving Conflicts
"I like every subject, and I'm not sure which one is the best for me!"
"I don't like any of my classes and none of the subjects seems really appealing to me."
"I have a lot of work experience and I want to find a new career path that will build on the skills I already have."
"I didn't get in the program I applied for. What do I do now?"
"I got into my course that I always wanted to be in, but I don't like it! what should I do now?"
"I really like my course, but it's not what I want to do for my career."
"My family want me to enroll in a program that I really don't want to study. what should I do?"
"I want to find a field to go into where there will be no jobs scarcity."
"I want to get in a career that allows me to provide significant financial support for my family."
"I'm working towards my career, but I think I might just really want to be a stay-at-home parent."
"I've always planned to stay in Lucknow, but to do what I'd like to do I'd have to move."
"I know what type of work I'd like to do, but I'm afraid I won't be able to make enough money doing it."
"Will higher studies help me getting a good Job."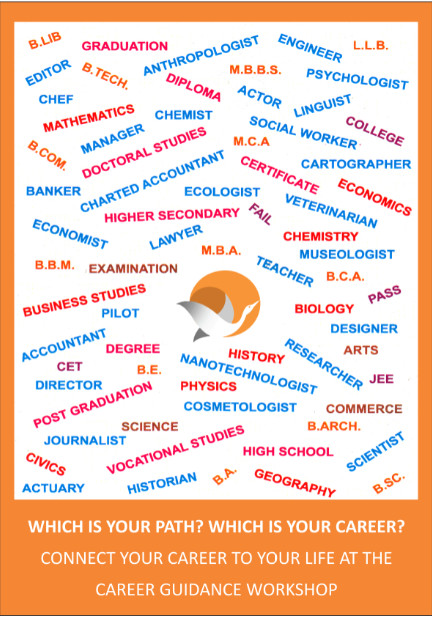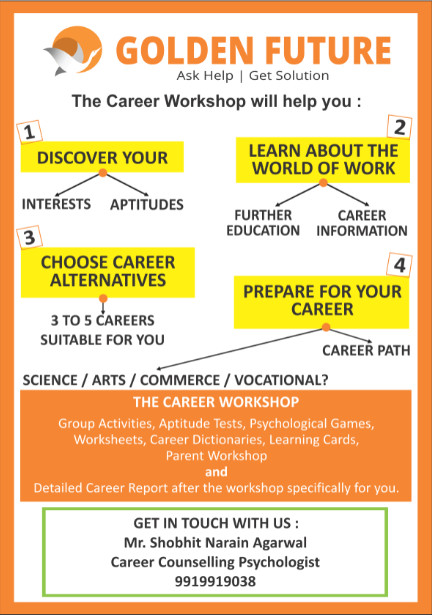 Who is a Career Counsellor?
The Golden Future staff member assisting you holds a master's degree and has expertise in career development theory, counselling techniques, administration and interpretation of assessments, and career information resources.
The Career Planning Process
You probably want to be employable when you graduate, right? If so, you'll need to start the Career Planning Process as early as possible. You'll need to learn about what fits you, discover your options for careers and subjects create a career preparation plan, and Make College Count!
Follow these 3 simple steps, to complete the Career Planning Process:
Step 1: WHO Am I and What Do I Want in a Career?
Start by assessing thoroughly what your likes and dislikes are, what you're good at, and what matters to you in a job. For an ideal career, you'll use this information to establish your criteria. To help with this, Golden Future offers Career Counsellors to guide you through this process, and career assessments that can provide information on your interests, abilities, values, and personality.
Step 2: WHAT Are My Options?
This step involves determining what career options exist that may fit you, gathering more information about careers of interest, and evaluating how well each option fits your criteria for an ideal career. Our Golden future Career Counselors can help you identify and research options, or you can use the online resources.
Step 3: HOW Will I Get There?
In this step, you'll determine what academic options will best prepare you for your chosen career path, what hands-on experience outside the classroom you'll need to obtain, what professional and technical skills you'll need to demonstrate, and who will need to be a part of your professional network. Once you have this information, you'll create a Career Preparation Plan that outlines the steps you'll take to prepare for your career.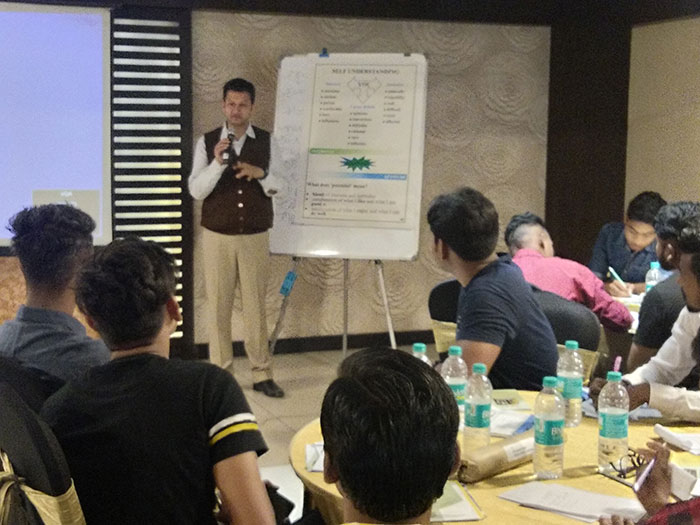 Additional Information:
Get more in-depth information about each of these three steps, as well as the resources to use in each step in our Career Planning Process handout. Get the Career Planning Process handout.
For a more interactive experience, visit the Golden Future Center and take our workshops on career planning, which will guide you through all 3 steps of the process.
What's career counselling, and how can it help you? Learn more about career counseling here.
Need assistance with any part of the career planning process? Make an appointment with the Golden Future!
Career Assessments
The Golden Future offers several career assessments designed to assist you in your career exploration.
Assessments help you explore and clarify your career choices by providing information about YOU and CAREERS. While you might think of them as "tests," they are called "assessments" because there are no right or wrong answers.
Career assessments are tools used in the career counseling process, and therefore, an appointment with a career counselor is necessary prior to career assessment use. Make an appointment here.
WHAT A CAREER ASSESSMENT WILL DO
Provide you with information about your interests, abilities, values, or personality
Show you how those things may relate to careers and the process of choosing a career path
Give you potential career options and career information to explore
WHAT A CAREER ASSESSMENT WON'T DO
Tell you what you should do with your life
Predict the future
Tell you what the "best" career for you is
What are the benefits of Career Counselling?
Career counselling helps to understand self, which in turn helps in determining a person's true potential in accordance with his aptitude.
Career counsellor helps the person to understand the world of work, subjects to study, courses to pursue, universities to select, career definition, career task and responsibility, characteristics of a career, its projected scope for development, eligibility criteria for entry, qualification, entrance procedures, specialisations, places to work, job and such related guidance.
Career Counsellor helps to develop career alternatives that are a set of two or three options serving as a backup / career plan if the first choice fails to materialise.
Career counsellor helps to chart out a career path for the client that shows the milestones of the journey. It starts from where the career chooser is at present to the point where he or she actually enters the chosen career as a qualified professional.
Career counselling helps to set professional goals and then develop a career path to achieve them.
Career counsellor helps you to discover your potential and plan your success.
Career counselling helps in identifying the available career choices today and assist you with focusing on one area of a career path that works best for you.
Career counselling leads to taking right career decisions which brings along job satisfaction, loyalty towards work and promotions.
Career counsellor helps to create motivated and passionate workforce that boosts productivity, guarantees higher returns and strengthening country's economy.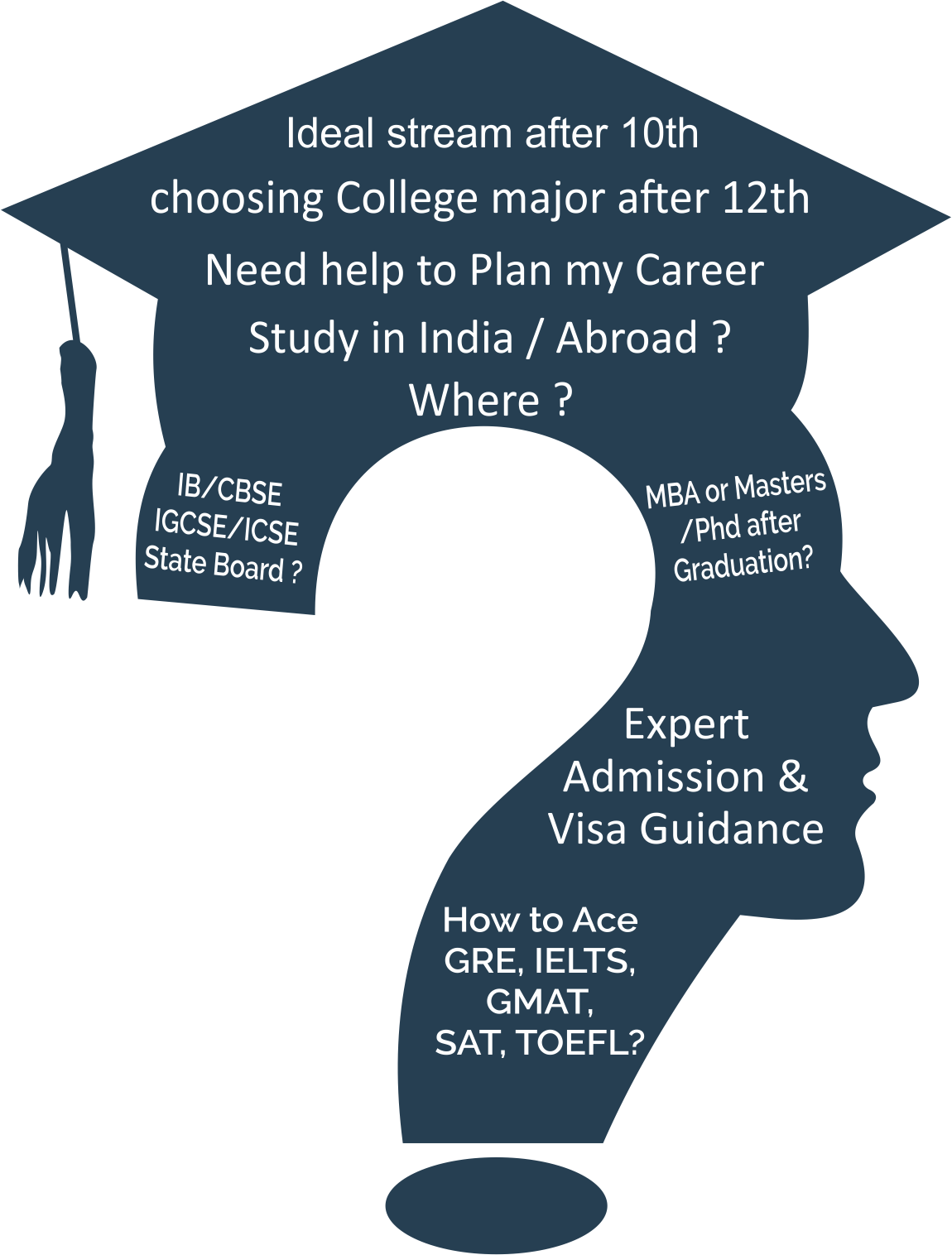 What does lack of career counselling cause?
One could end up choosing the WRONG profession because of lack of guidance regarding future prospects and awareness regarding the available choices.
Lack of counselling can lead to dissatisfied and unhappy workforce which will hamper an employee's productivity.
Lack of career guidance and counselling can lead to unemployment after education due to mismatch skill set or career dissatisfaction.
Landing in a wrong profession could lead to inability to perform and a person might question his own capabilities. Needless to say this delusion leads to a lot of disorders like depression, anxiety, low self confidence and self esteem etc.
The consequences of a wrong decision is not only limited to the client himself but extends to the waste of human resource, money and loss of crucial time.
Career counselling feedback of Class XII student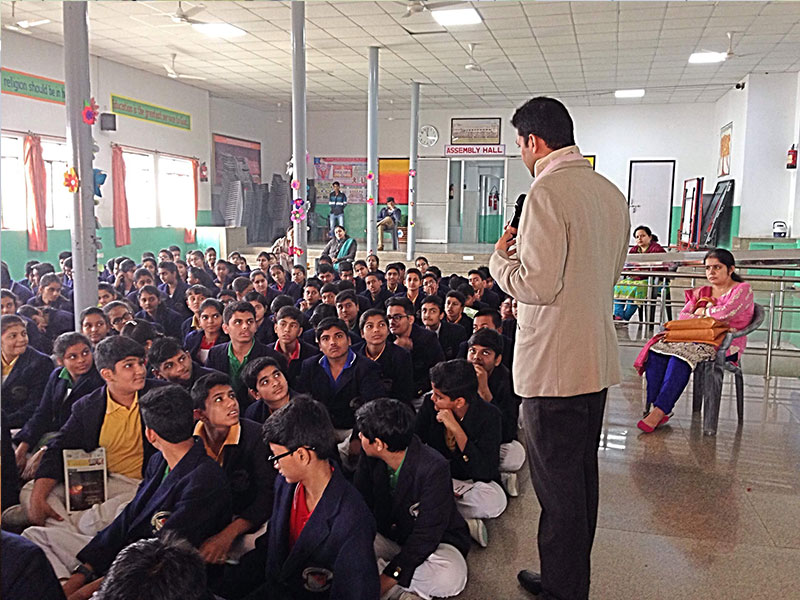 Answering to Students Questions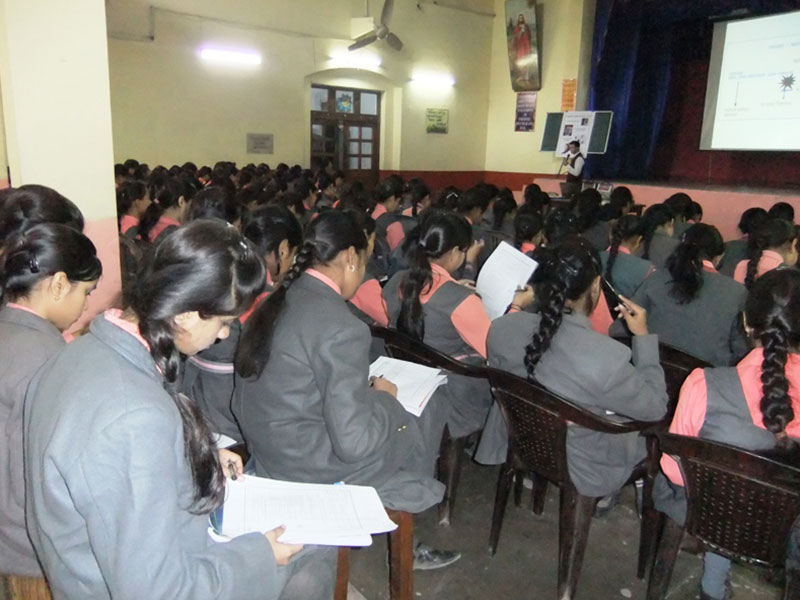 Career Orientation for 10th and 12th Class Students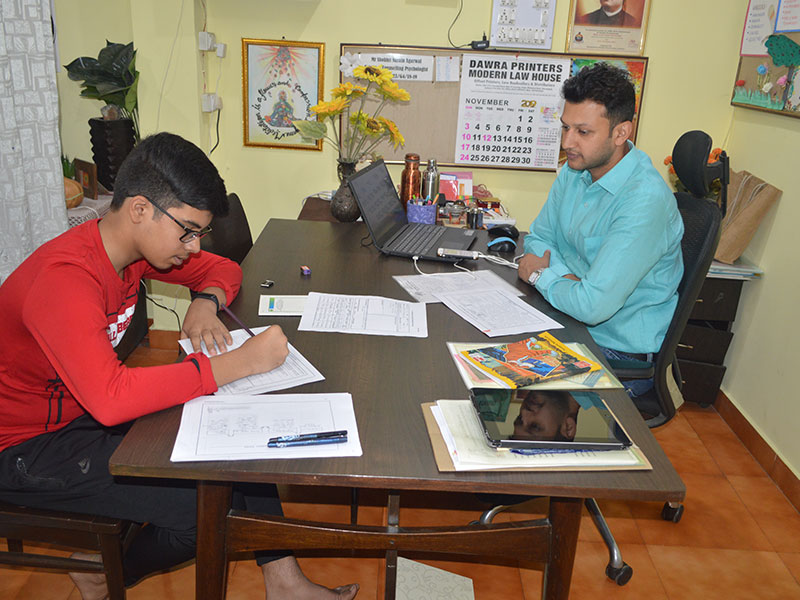 Confused About Subject Streams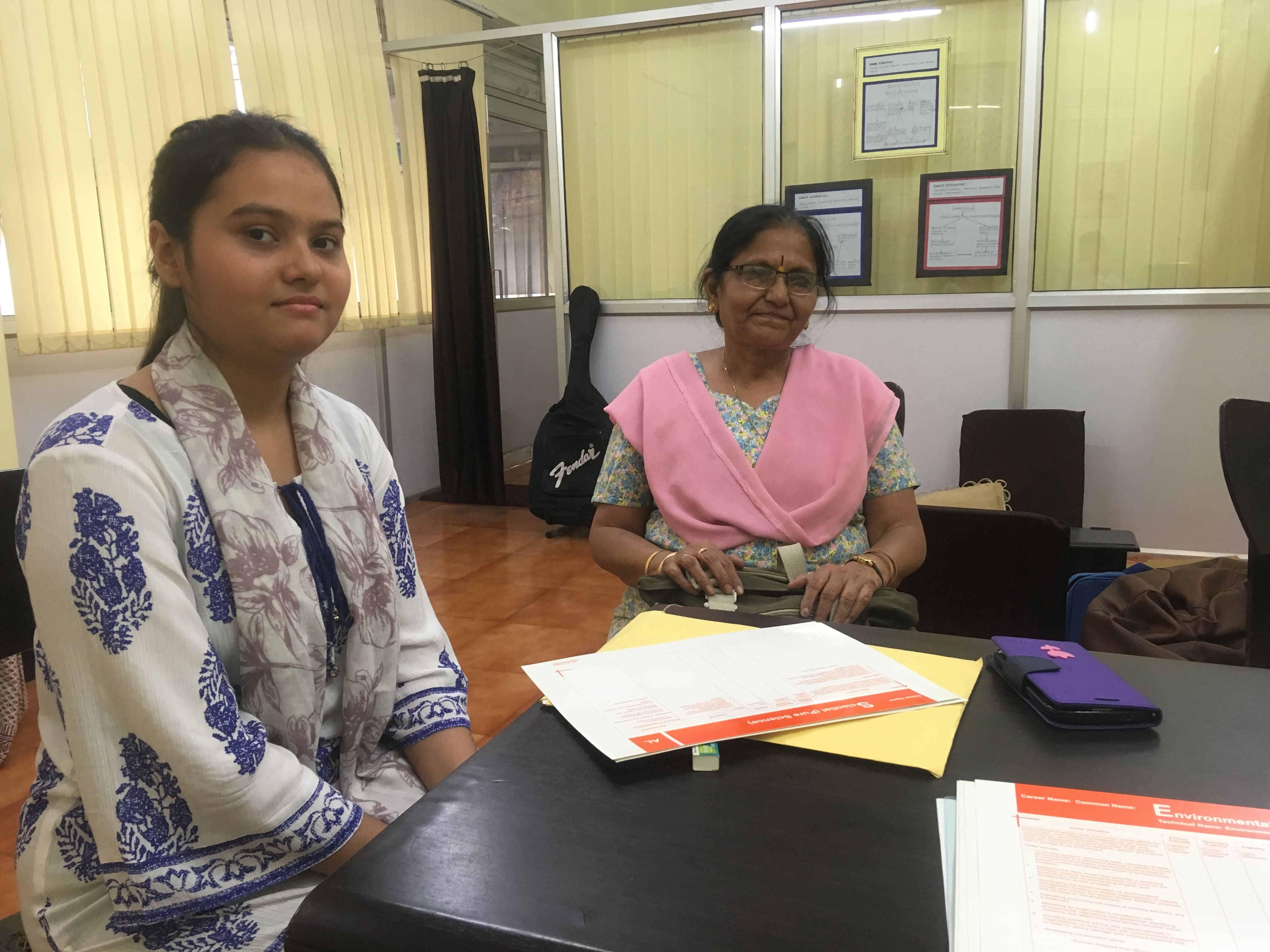 Final Counselling Session with Parent and Child